3 Pack discount day time Premium glove
Psoriasis or atopic dermatitis / eczema is often associated with nuisance itching and unattractive lesions. This can be particularly unpleasant on the hands and can also hinder your work. That's not necessary, for the Tepso® "skin active" eczema gloves Premium give you the solution! The unique surface and a polyamide layer allows you to work around many problems:
Eczema gloves Made in Austria.
Enhanced durability
Creams or ointments against psoriasis on the skin do not penetrate outside;
The Tepso® "skin active" inner side leaves a fresh, pleasant skin sensation;
The elastic material adapts to your hands beautifully;
Do all tasks without problems.
With our Tepso® "skin active" eczema Gloves or mittens for eczema Tepso Premium, you can work while also fighting psoriasis or atopic dermatitis / eczema. This version of our gloves is even more durable. These gloves have a smoother surface with less friction than silk gloves for ecezema or cotton gloves for eczema. Tepso® gloves are the best in class gloves for eczema hands and are pomoted by dermatology specialist worldwide. Tepso® eczema gloves are also the no. 1 eczema gloves for kids and great mittens for kids with eczma. Tepso® eczema gloves are excellent gloves for dermatitis hands have less skin friction than i.e. bamboo eczema gloves.
Don't let psoriasis or atopic dermatitis / eczema dictate your everyday life! Seize the benefits of our gloves - grab some today!
Size reference
Tepso® eczema Gloves Premium are very elastic, a size indication in conventional glove sizes does not make sense. Size S covers all ladies sizes, size L all men sizes.
Made of
51 % Tepso®
44 % polyamide
5 % elastane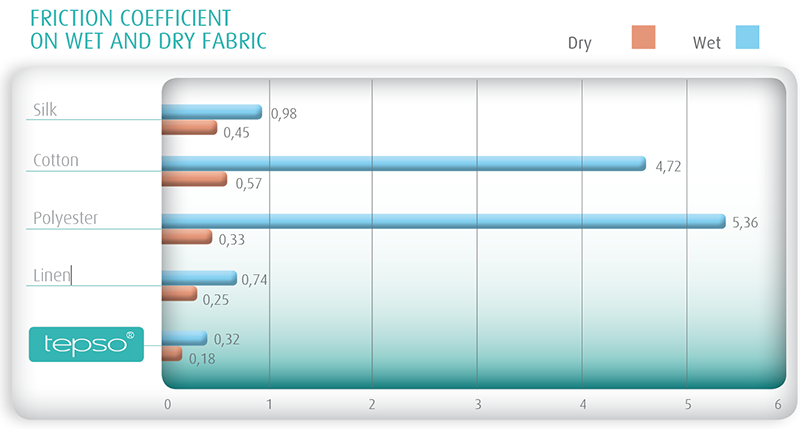 We have a complete assortment of gloves for psoriasis on hands, eczema gloves.
Eczema Gloves from Tepso® are often considered superior to cotton gloves for eczema.
For clients in the USA and the UK please visit the following site to pay in USD ($) or Pound (
£).