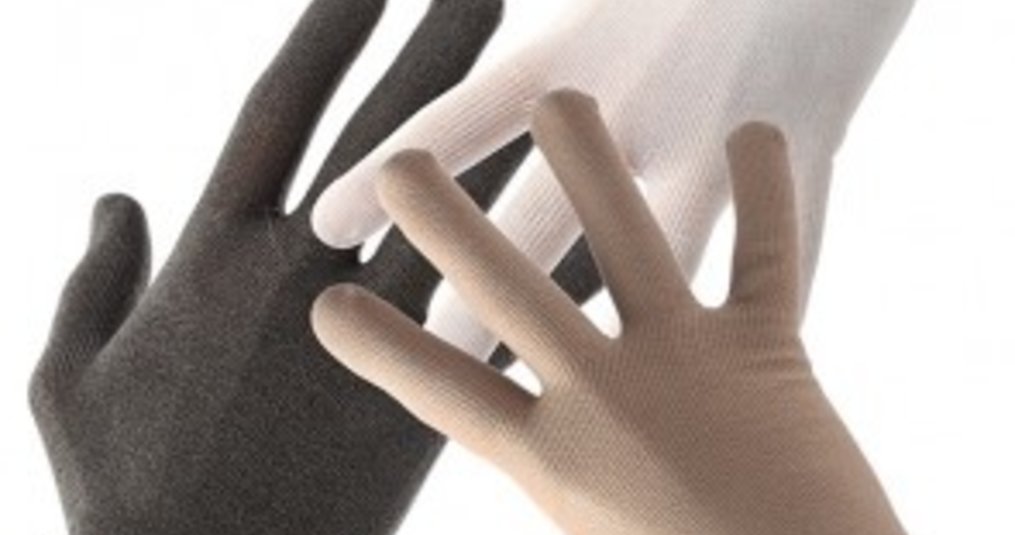 How eczema gloves help!
How eczema gloves help
Eczema gloves are used when treating eczema of the hands. If you suffer from eczema of the hands, you're bound to want a solution. Eczema gloves help the healing process of damaged skin, reducing the itching and irritation. Additionally, they are a good complement to medical ointments.
This article tells you exactly what eczema of the hands is and how eczema gloves can help.
What is hand eczema?
Eczema on the hands can occur on the palms, the backs of the hands and the fingers. This form of eczema is mainly manifest as redness, swelling, bumps and blisters, flaking, crusting and of course itching. Eczema of the hands is common and it is not contagious. This form of eczema occurs particularly often in people who work professionally with irritating substances such as a lot of soap.
Hand eczema comes in various forms. It is often unclear why eczema arose because it can often be a combination of causes. Common forms are:
Contact eczema. Eczema arising due to exposure to irritant substances.
Atopic eczema. A hereditary form of eczema that can be made to flare up again by irritant substances, seasonal effects, etc.
Vesicular eczema. There are various explanations for why the vesicles appear, such as stress and tension, but a clear cause is usually not found.
The clinical progression of eczema of the hands varies. The eczema begins with redness, swelling, vesicles (small blisters) and itching. These areas then dry out and the skin starts flaking. The redness decreases somewhat again. If the hand eczema is chronic, the redness decreases but the exfoliation increases and the skin gets thicker. Calluses and cracking occur, which is often painful.
The symptoms of hand eczema
The symptoms of hand eczema include itching, redness, pain due to cracking, vesicles and swelling. The itching in particular is annoying and can result in scratching that leads to not only wounds and more pain but also to a risk of infection.
Many complaints can result in people using their hands less. Simply taking hold of objects can feel uncomfortable. It is therefore important that people with hand eczema get the right treatment so that they can continue to carry out their everyday activities.
Gloves for eczema are part of the solution
You doctor may prescribe eczema gloves for you. Many dermatologists often think this is a good solution, particularly when the skin is severely affected. When the skin has a lot of wounds or is broken, these gloves can be worn day and night. You continue to do so until the skin is intact again.
The gloves for eczema sufferers provide a solution for itching and pain and for reducing the risk of infection.
How do eczema gloves work?
Our eczema gloves are made from a special Tepso© fibre that is very smooth and helps cooling. On top of that, it has an antibacterial effect and reduces friction. You can simply apply the cream or ointment, put the gloves on and start your activities. The Tepso© fibre of the eczema glove is the 'active ingredient' of the eczema gloves, as it were.
Day & night eczema gloves
There are two variants of the eczema gloves, for daytime and overnight. You wear the day gloves during the daytime; these are tougher than the night ones. The day gloves let you do your daytime activities as normal, without pain, itching or rubbing. Before going to bed, you can put on the thinner night gloves.
How do you use the eczema gloves?
The only thing you have to do is put the eczema gloves on and keep them on for a number of hours. It's no problem if you're using a medical ointment: apply the ointment first and then put the gloves on. The ointment will not be taken up by the gloves but will instead be absorbed in due course by the skin.
All in all, eczema gloves are a good solution for eczema of the hands. They reduce itching and irritation. On top of that, you can do everything as normal while the ointment is slowly absorbed. They are a good complement to medical ointments and a good solution for letting you keep doing everything as usual, every day!